Physics 411 Time Series Analysis
Fall 2015 (F02)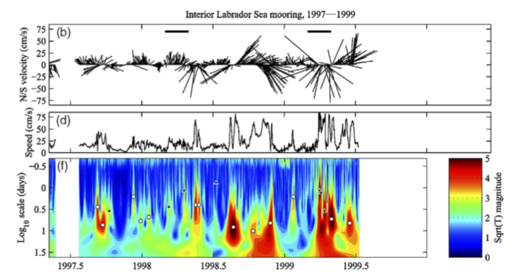 Course Objectives
Understand the basic techniques of time series analysis;
Improve statistical reasoning skills;
Gain experience handling time series data sets, visualizing, and interpreting the results using a modern data analysis package;
Improve computing skills.
Lectures on github You can read the lectures here, but the rendering of math is broken (Sep 2015) so, suggest:
Course Grading
60% Assignments, 35% Analysis Project; 5% "Class Participation";
Late work penalized as below. Academic concessions will be granted with appropriate documentation as per UVic's regulations.
Mailing list
Please feel free to contact me through the mailing lists:
201509-phys411-12691@lists.uvic.ca
To manage your list, have a look at the appropriate page:
https://lists.uvic.ca/mailman/listinfo/201509-phys411-12691
Questions that will benefit all your classmates are very welcome on the list.
Last Modified: 09 September 2016 Licence: Creative Commons Attribution required, non-commercial uses (CC BY-NC 4.0)